Home

Our Stallions

Our Mares
Family Reunions

For Sale

Foaling Announcements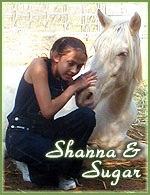 We are Breeders of Tennessee walking horses and specialize in gaited horses with exquisite beauty and deep dark rich colors such as Palomino, Buckskin, Spotted Tennessee Walkers, blue roan and grey.
Our goal is to produce balanced Tennessee Walking horses in spirit and mind with natural athletic abilities and a four beat running walk gait. Our foals are all imprinted and handled at birth and then allowed to roam free with their dams on 10 acres of beautiful California foothills. What this means for you, is a well adjusted gaited horse, balanced, coordinated and athletic that has the ability to do just about everything you ask of your horse. Whether your Tennessee Walker is to be a show or a performance horse, or just your companion and trail horse.
At Dream Walkers we believe in the importance of a horse with a sound mind and body (the total horse), so that is why our babies are NEVER started under saddle before they are 2 years of age. Dream Walkers recommends that wherever you decide to purchase your next Tennessee Walker from, please be sure that your new baby was not started before the age of 2 in-order to insure a healthy sound horse through out the rest of your horses life.
| | |
| --- | --- |
| | So go ahead and give us a call to make your next dream become a reality. You are welcome to visit us anytime to see our beautiful Tennessee Walking horses. We are located in Southern California and except MC/Visa for your convenience. We are currently standing 2 Tennessee Walker stallions. For more information on stallion services and available Tennessee Walking horses for sale, please contact us. |
Home

Our Stallions

Our Mares
Family Reunions

For Sale

Foaling Announcements